On January 30, starts its function the Film Office of the Region of Western Greece - Conference on the potential of film and audio-visual productions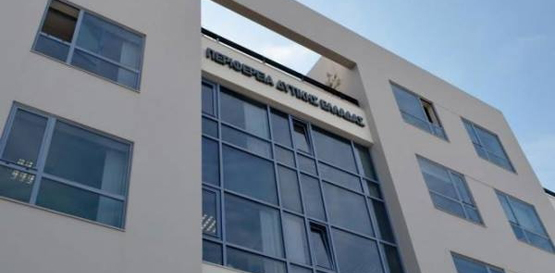 On Wednesday, January 30, 2019 at 12.00 p.m., starts the official function of the Film Office of the Region of Western Greece, which is housed at the junction of Amerikis and Egiou Streets in Patras.
The purpose of the Film Office is to constitute a hub of managing film and photography requests, as well as connecting professionals and organizations related to the execution of an audiovisual production.
The function of the film offices in the region units, as it is known, is funded by the Ministry of Digital Policy. However, the Region of Western Greece takes, also, advantage of parallel, additional opportunities to attract the most important international organizations that invest in the film industry.
In this context, it participates in the European project CIAK (Common Initiatives to AcKnowledge and valorize tourism potential of the program area through cinema), the content of which will be presented at the Info Day held on Wednesday 30 January. The works will start at 9.30 in the morning in the hall of the Regional Council (NEO Patras - Athens 32 and Amerikis) in Patras.
For the new opportunities created in the Region of Western Greece, a round table discussion will follow, which will be coordinated by the Deputy Regional Governor of Regional Development and Entrepreneurship Konstantinos Karpetas, they will participate the President of the National Center for Audiovisual Media and Communication (EKOME) Panos Kouanis, the Director of the "Hellenic Film Commission" of the Hellenic Film Center Venia Vergou, the President of the Association of Independent Producers of Audiovisual Productions (SAPOE) Panos Papachatzis, the Artistic Director of the Olympia International Film Festival for Children and Youth Dimitris Spyrou, as well as the staff of the film "Echoes of the Past" and specifically Dimitrios Katsantonis Screenwriter and Producer, Nikolas Dimitropoulos, director of the film and Stelios Kotionis Producer CEO of Foss Productions.
Press conference
On Wednesday 30 January 2019 at 11:30 a.m., on the occasion of the opening of the Film Office of the Region of Western Greece, a Press Conference will be given on the new role that Western Greece acquires and the prospect of becoming competitive for the hosting of film productions and producers of modern audiovisual media.